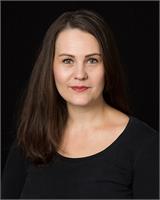 Stacy's passion of dance began with her first ballet class in 1986 with the Hilton Head Dance School (HHDS) under the leadership of former principal with the American Ballet Theatre, Karena Brock-Carlyle and her husband John Carlyle. She trained and performed with HHDS until 2000. During her performing years Stacy danced a variety of principal roles in shows such as The Nutcracker, Swan Lake, Cinderella, The Sleeping Beauty, and Giselle to name a few. She has had the privilege of training with world class dance programs such as the Boston Ballet, Atlanta Ballet, Ballet Magnificat! as well as the South Carolina Governors School. Her experiences have given her the opportunity to train with renowned dancers such as Robert Lindgren, Fernando Bujones and Kathi Thibodeaux. She has been a guest artist with The Hilton Head Symphony Orchestra, The Philadelphia Orchestra, Greenville Ballet and the Spoleto Arts Festival. Pursuing her love for dance, Stacy studied Dance and Choreography, with an emphasis on Dance Education at Elon University in Elon, NC. She is also a graduate of Armstrong Atlantic State University. Wife and mother, Stacy currently serves in the community as a Registered Dental Hygienist. She is honored to be a part of the Golden Isles Ballet Company and looks forward to helping the company grow by bringing her experience and love of dance to the beautiful dancers of the Golden Isles.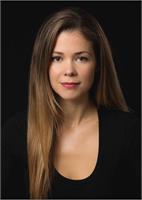 Life long lover of mindful movement and expression, Bess founded Golden Isles Ballet Company LLC and the GIBC Foundation in 2015 to bring more ballet art and performance opportunities to the Golden Isles. In addition to GIBC, Bess created Golden Isles Mindful Movement, a yoga, pilates and barre studio dedicated to the mental physical and emotional wellness of every client. GI Mindful Movement provides the highest quality instruction for clients of all experience levels from beginner to seasoned practitioner. She Received her undergraduate degree in Learning and Organizational Change from Northwestern University, her graduate degree in Exercise Science and Nutrition from The George Washington University. She earned her 800 hour Pilates Certification from Excel Movement studios in 2004 and Her 200 hour CYT from Asheville Yoga Center in 2014 and Core Barre Certification in 2013. Her passion for movement and learning led her to take Ballet class for the first time in 2013. She has performed in several ballets for GIBC including the Nutcracker and Golden Gala, as well as collaborating with the Coastal Symphony of Georgia under the direction of Maestro Luis Haza for Spectre de La Rose, Sugar Plum Pas and Tango en Pointe. She is so appreciative to continue to learn from her Yoga Instructor Janita Nelson as well as several continuing education programs in Kundalini, Yin, Restorative yoga, Pilates, Barre, and Meditation. She is excited to continue learning and evolving and is so grateful for all of life's beautiful experiences.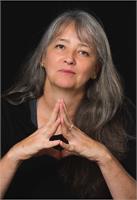 Born in South Africa grew up in Johannesburg. Spent a lot of time as a child and young adult in the bush of Botswana, camping and living with wild animals.
Studied Fine Art Majoring in Print Making at the University of the Witwatersrand then went on to study Ceramics At the University of Witwatersrand of South Africa. Worked as a Artist and have exhibited in SA and the USA. Also studied yoga in the USA have worked as a yoga teacher for the last 18 years and as a art teacher for the last 10 years.
Janita has two children Acacia and Keeta and is married to Steve Moore. Certified in Vinyasa Flow Yoga, from Asheville Yoga School in 1998 with a 200 hr Yoga Alliance Certification, and currently working on 500hr certification. She has completed workshop classes with Shiva Rae, Bryan Kest, Doug Keller, Desiree Romberg, Stephine Keach and Shala Worsly. Yin and Meditation with Sarah Power. Her specialties include:Yoga Flow, Yin Yoga. She is passionate about giving people a better understanding of yoga and the benefits of yoga practice; helping to facilitate a happier, healthier more peaceful life style.